Thermotex Platinum FAR Infrared Flexible Heating Pad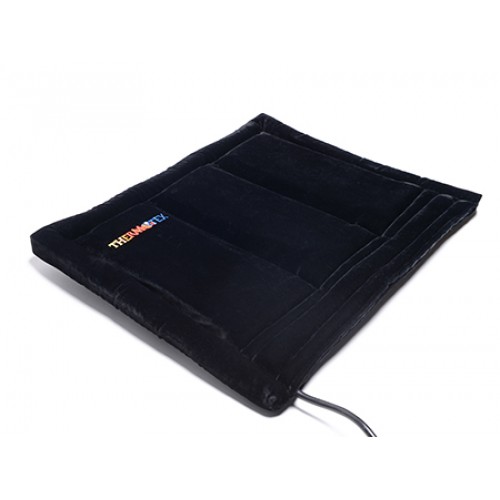 Thermotex Platinum FAR Infrared Flexible Heating Pad
---
Terms and Conditions
Shipping: 2-3 Business Days for Most Products
Engineered to flex and wrap to relieve pain & inflammation with far infrared heat therapy; the Platinum penetrates 10x deeper to increase blood flow in large muscle groups in the body including the upper and lower back, hamstrings, abdomen and arms.
The Platinum System is the most studied, popular and versatile far infrared therapeutic device in the industry. Boasting 3 patented heat inserts, the Platinum System provides targeted, safe and effective infrared heat to almost every part of the body.
After just 20 minutes of use, the soothing infrared wavelengths penetrate up to 2.36 inches into the applied area. This results in an increase in blood flow, which provides nutrients, oxygen and proteins to the area to relieve pain and inflammation. These enhanced natural properties are what the body requires to heal.
Provides relief from:
Muscle pain and stiffness
Joint pain associated with arthritis
Muscle spasms
Sprains & strains
Inflammation
Helps to improve:
Deep muscular relaxation
Increased circulation to the area that is being treated
The removal of harmful and painful pro-inflammatory mediators (toxins)
Post activity recovery
Reduced risk of injury pre and post activity
Reduce and remove lactic acid build up
Heat Inserts

 - 

3 – 3" X 8"

Voltage

 - 

120 volts 12 watts

Warranty

 - 

One year on parts and labour
A good subtitle
A great way to catch your reader's attention is to tell a story. Everything you consider writing can be told as a story.
Great stories have personality. Consider telling a great story that provides personality. Writing a story with personality for potential clients will assists with making a relationship connection. This shows up in small quirks like word choices or phrases. Write from your point of view, not from someone else's experience.
Great stories are for everyone even when only written for just one person. If you try to write with a wide general audience in mind, your story will ring false and be bland. No one will be interested. Write for one person. If it's genuine for the one, it's genuine for the rest.
This is a preview of the recently viewed products by the user.
Once the user has seen at least one product this snippet will be visible.
Recently viewed Products