X-Act ROM Hinged Knee Brace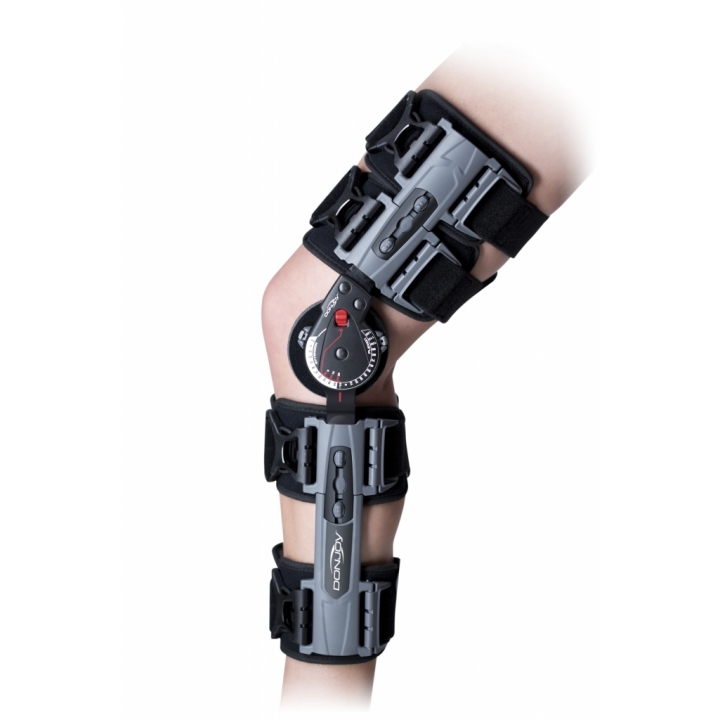 The X-Act ROM is remarkably quick and easy to apply, allowing efficient use of time. The anti-migration foam and dynamic suspension frame naturally contour this lightweight brace to the patient's leg, providing a precise fit after surgery.  X-Act ROM Knee Orthosis is designed to provide precise protection and support post-operatively for patients following knee procedures.


ROM (range of motion) can be easily set as prescribed and adjusted as required.
Requires optional Brace Lock Kit Click Here  to Lock the brace in extension to mobilize.
Adjustable (universal size) - Can be used on either left or right knee.


Swivel & Snap

 - Make it fit and make it fast with swivel action buckles that quick-clip for a contoured fit

Precise Protection

 - Durable aluminum hinges provide precise protection and range of motion with extension settings from -10° to 90° and flexion settings at -10° to 120°

Stay & Stick

 - Unique, tacky foam lining provides viscous contact points between the leg and the brace to reduce slippage

Tele-Fit

 - All four sliders telescope independently to allow strap placement away from surgical site