Homecraft Handi-Reacher 30" with Magnetic Tip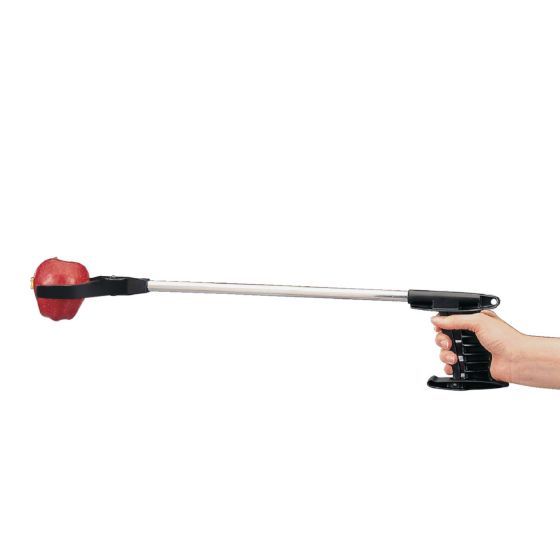 Homecraft Handi-Reacher 30" with Magnetic Tip
---
Terms and Conditions
Shipping: 2-3 Business Days for Most Products
Homecraft Handi-Reacher

This reacher includes premium features all built in to one device. The dressing aid hook is great for putting on or taking off clothes while the magnet tip can be used to grab light magnetic objects.
Limited Grip Strength
The Homecraft Handi-Reacher is designed for users with limited grip strength and capabilities. The handle is easy to hold with a grooved surface and is made to be squeezed by four fingers. This reduces the amount of force needed to open the reacher jaw.
360° Rotation

The head of this reacher rotates all the way around to make grab different objects easier. It can be used to grab awkwardly shaped objects that can't be gripped by standard reachers. This also ensures that users don't have to twist their wrists in uncomfortable or painful ways.