Dog-Ease CB2 Terpene Blend (5ml)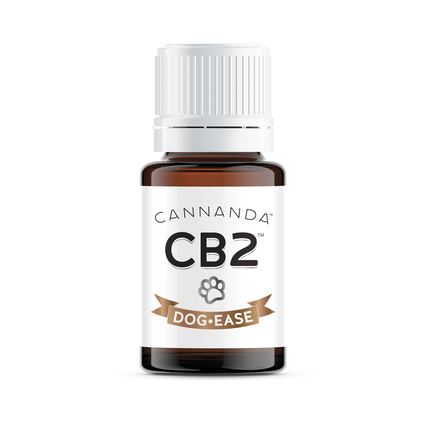 Ingredients
Cannanda CB2™ terpene blend (100% natural terpenes extracted from botanical sources).

Contains NO:
 animal by-products, wheat/gluten, dairy/lactose, peanuts, tree nuts, eggs, fish, shellfish, soy, corn, sugar, GMO, artificial flavours or colours.
Suggested Uses
Dogs & Horses:
 Use 1 drop for every 25 lbs of body weight. Mix into food, or add drops to their favourite treat just prior to consuming. May be used topically for targeted local relief.
Cats:
 Since cats metabolize terpenes much slower than humans, dogs, or horses, we only recommend using this blend with an aromatherapy diffuser. Place a couple drops in your ultrasonic diffuser like you would with any essential oil and place close by your cat.