CB2 Wellness Oil NEW 15ml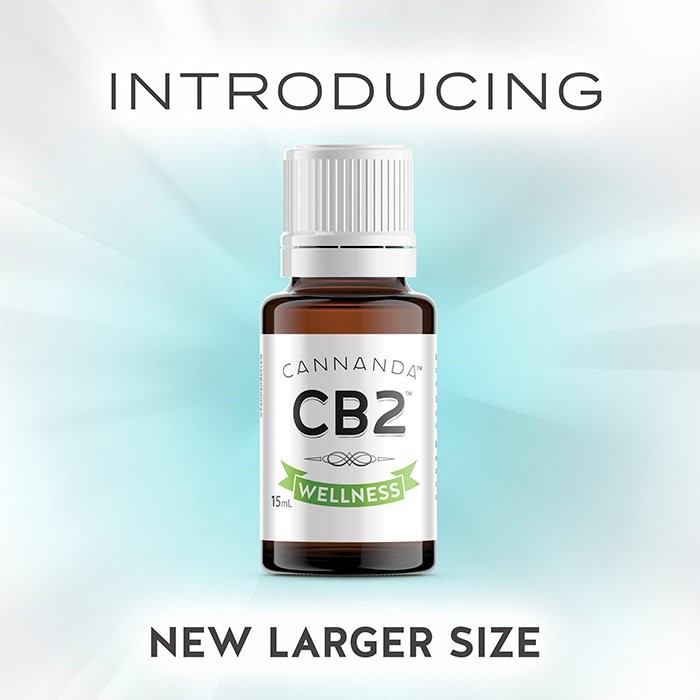 15 mL CB2™ Wellness
Another frequently asked-for product: 
a larger 15 mL size of our award-winning CB2 Wellness.
Ingredients
Cannanda's proprietary CB2™ terpene blend (100% natural terpenes extracted from botanical sources).
Suggested Uses:
Best used through direct inhalation (place about 3 drops in your hand, rub hands together, cup around nose/mouth, and take slow, deep breaths). For sublingual use, place 2 or 3 drops under your tongue, and hold it there for about a minute before swallowing. May be used as a natural flavour (for example, 2-5 drops may be be added to a tablespoon of any edible oil of your choosing), or even used topically for targeted local relief (optional: use a tiny bit of a carrier oil to slow evaporation of the terpenes).
You know this product well, so not much more to say on this except this is a much better value for those who love the product and want MORE!
We know many will buy 2 or 3 at a time–sometimes even 4 or more since our original vials can be used up quickly when there are SO many uses for it.
In terms of the original vials, this is like buying 2 vials and getting a 3rd for FREE!