EZ-ACCESS TRANSITIONS ANGLED ENTRY/THRESHOLD RAMP (Height Adjustable Legs Allows for 2" of Height Adjustment 1.362" to 5.836" depending on size of ramp)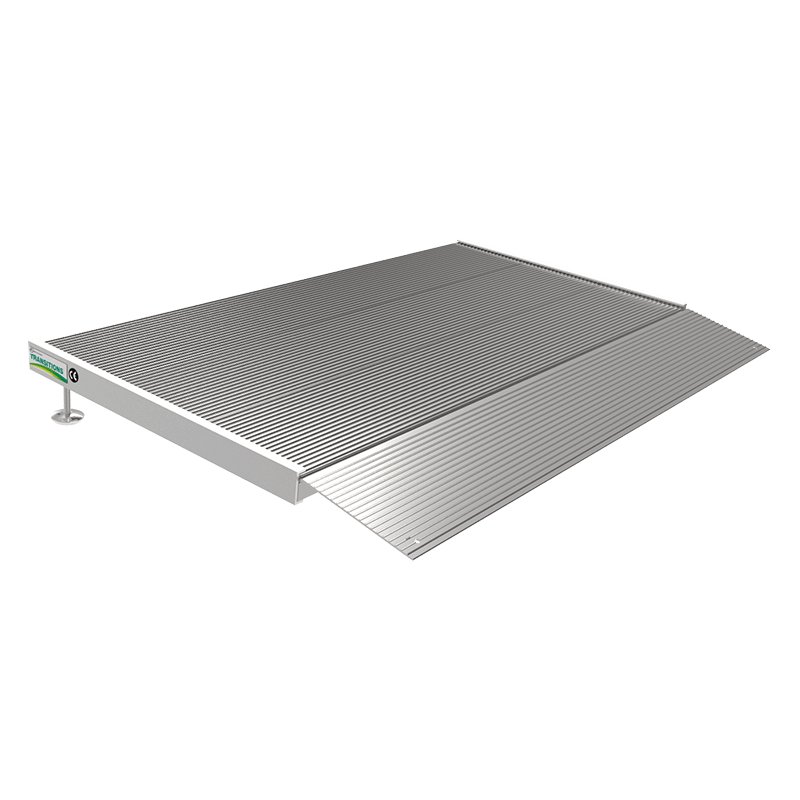 EZ-ACCESS TRANSITIONS ANGLED ENTRY/THRESHOLD RAMP (Height Adjustable Legs Allows for 2" of Height Adjustment 1.362" to 5.836" depending on size of ramp)
---
Terms and Conditions
Shipping: 2-3 Business Days for Most Products
Ideal for wheelchairs & scooters.
High-Strength Aluminum materials will not rust or corrode over time.  
700 lbs. weight capacity.
Extruded Tread Surface offers slip-resistance to ensure traction in any weather.
Adjustable legs with swivel feet allow for approx. 2 inches of vertical adjustments. Legs adjust independently, making this ramp the perfect solution for uneven surfaces.
Pre-drilled holes for anchoring with included hardware.
12" Ramp adjusts from 1.92" to 2.958" with 1" Swivel Feet. Height w/o feet is 1.362".  Weighs 5.15 lbs.
24" Ramp adjusts from 2.154" to 3.375" with 1.5" Swivel Feet.  Height w/o feet is 1.669".  Weights 10.4 lbs.
36" Ramp adjusts from 3.681" to 5.836" with 2.5" Swivel Feet.  Height w/o feet is 3.282". Weights 15.15 lbs.
Lifetime warranty (residential use only).