ResMed Mirage Quattro Full Face Complete System CPAP Mask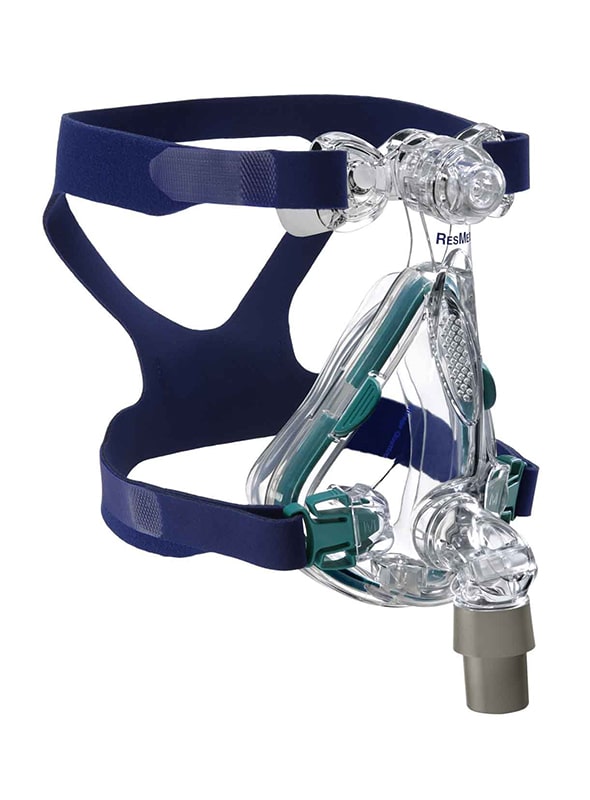 ResMed Mirage Quattro Full Face Complete System CPAP Mask
---
Terms and Conditions
Shipping: 2-3 Business Days for Most Products
ResMed Mirage Quattro Full Face Mask is the fourth generation full face mask from ResMed, delivering an individualized fit for over 95% of users. Mirage Quattro's MicroFit dial offers a choice of 24 positions on the forehead support to suit individual facial structures. Mirage Quattro is rich with technological advancements, including a new design, to encourage a good night's sleep. The mask's Spring Air cushion technology accommodates movement during sleep and provides an effective solution for jaw drop. Streamlined design and quiet performance. Mirage Quattro looks sleek, feels light and is easy to fit and use. Mirage Quattro has fewer parts than other full face masks, making it easier to handle, assemble and disassemble for cleaning.
Mirage dual-wall cushion with spring air technology accommodates movement during sleep (including jaw drop)
MicroFit dial allows users to easily adjust forehead support for personalized fit and comfort
Improved vent design reduces noise by over 50%
First-time fit reduces mask refitting and callbacks
Increased fit range with reduced inventory (fewer mask parts, 33% fewer product codes)
Set-and-forget headgear clips and slots save optimal fitting settings and allow for quick headgear removal
Comprehensive user support package included


New CPAP user or not happy with your current mask?  Please Call us to schedule an appointment with a Certified Fitter.